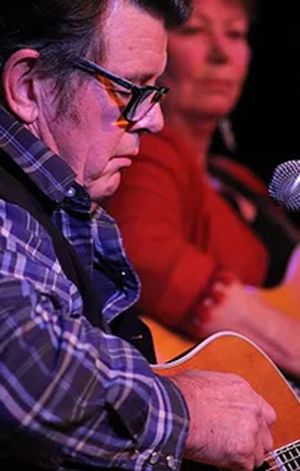 BUY
Marni Sheehan and Mark Smith's new album, A Crazy Dream is a collection of songs that weave pictures and stories of their 40 plus years of performing and recording. 
Marni and Mark first worked together in the legendary psychedelic blues band 'Reuben Tice' in the late seventies and have once again joined forces, this time to perform and record as a duo. 
A Crazy Dream is rootsy blues, originals, alt & vintage country music featuring acoustic, electric, dobro and lap steel guitars, mandolin, percussion and stomp box. 
Great story songs, wonderful performances and it's available digitally here or you can order a physical copy here.