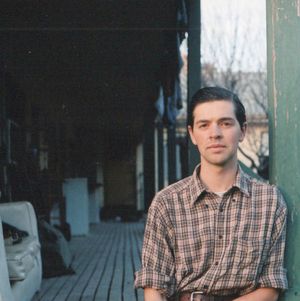 William Alexander's new album The Kid From Bourke marks a large leap in the young singer's skills and talent both as a singer and as a guitar player. Noticeably more confident in his performance on this new album than on previous recordings, William's strong voice and guitar picking are accompanied on many songs by fiddle player Cat Moser (of the old time duo Cat & Clint) from Blackwood, Victoria. 
Recorded at Sound Recordings studio (Archer, C.W. Stoneking) in Campbell's Creek, Victoria as a mono recording directly to tape by Alex Bennett with Dave Walker (Green South Record) as producer. 
This is William's first release on vinyl. 
Inspired by time spent back in Bourke in recent times, this record features a diverse collection of songs. Including traditional ballads from the history of folk songs, tragic, painful country songs such as Red Foley's Old Shep, and many songs penned by Alexander himself touching on his struggles and shortcomings, becoming a father and of course, his love for his birthplace as heard in the single from the album titled Wanaaring Road.